Accountants in Canterbury
Canterbury district is the 2nd largest economy in Kent, London. Most of the businessmen are setting their business in this locality. So, if you are planning to start your business or may be wanted to expand your business in this locality then that's the perfect idea. So, to start your business in this area, you need an expert's advice. You need an auditor who can handle all your legal issues and finances. As you know tax is one of the most complex parts of any business. So, look no more, Miranda Management and Accountancy Services is the perfect solution for your requirement. We are the one of the best service provider in London, having our head offices in Richmond and Uxbridge . We are getting huge responses outside the London specially from Canterbury. That's why now we are also operating in Canterbury.
The Services we are offering: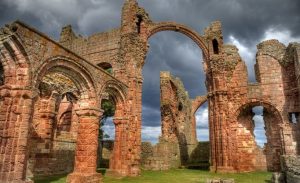 Miranda Management and Accountancy Services Limited have a professional team of chartered certified accountants. Our accountants are not only professional; they are also have years of experience in the accounting field. Our accountants are the best you can find in Canterbury and its surrounding area. We provide all sorts of accounting related services which include compilation of reports, tax filing, budget planning, business forecasting, Payroll management, auditing, maintain books of accounts, etc..
We understand the importance of the business holder's              time and money. Hence, once you decided to take us on board we gave you complete assurance of all your accounting related services being in safe hand. Our team will provide you the best service available at the best rates. At Miranda Management and Accountancy Services Limited we prioritize our client's requirements and assist them accordingly.
Still if you have any queries, don't hesitate to get in touch with us. We are just a phone call away. Call us right away to book your appointment. Or you can directly visit our offices to meet our team.