Accountants in Carlisle
Are you planning to start your business or already running a business or maybe you want to expand your business in Carlisle or its surrounding area? We understand how exhausting it can be to maintain things all by you. Won't it be little helpful if there was someone who take care of the accounts and finances? So, if you are looking for auditors in this area then Miranda Management and Accountancy Services is here. At Miranda Management and Accountancy Services we have trustable and efficient accountants who are highly knowledgeable and are waiting to help you out.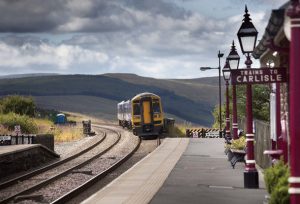 The services we are offering:
Financial and Management Reports
Maintaining records of all the accounts
Reconciliation of Bank accounts
Auditing
Bookkeeping
Budgeting
Forecasting
Tax Filing
Mortgage Planning and many more
We are one of the best service providers in London. As we are getting huge response from here, so now we are expanding our business in England too. Because, firstly, we have the best team of accountants working in our firm. They are chartered certified accountants having years of experience in accounting and financial management. Secondly, Our team is working very hard to understand your business requirement. Thirdly, we are also providing customize solution as per our client's requirement. We prioritize our client's requirements and provide the best solution at the best possible rate.
Miranda Management and Accountancy Services are located in London, having our headquarters in Richmond and Uxbridge. We strongly believe in quality and transparency and do not compromise with customer's requirements and efficiently work on fulfilling their requirements.  We value our customer's feedback and work hard in improving the quality of service with every passing day. Our future customers have us on their good books and we are looking forward to assisting you with your accounting related assistance. You can drop by or feel free to call us at any point in time and get other details.