Accountants in Chester
Chester is one of the happening cities England. Chester is a city of financial services. And Miranda Management and Accountancy Services is one of those accounting service providers in England. Miranda Management and Accountancy Services Limited is a team of chartered certified accountants. They are very much professional as well as friendly in nature.  If you are searching for auditors in this area then your search ends here. We can understand as a business owner it is very difficult and time consuming to handle accounts alongside the operations. Won't it be little helpful if you hire someone who can handle all the financial and accounting activities for your company?
The services provided by Miranda Management and Accountancy Services: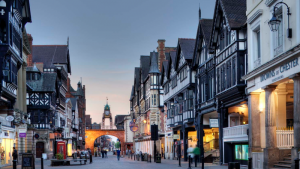 We deal with payroll management, bookkeeping, bank reconciliations, MIS reports, Balance Sheets, income statements, following law and order while auditing and filing tax etc… We closely work with our clients and update them about the work progress from time to time. With our accountants on board you will have no worries about your finances as we guarantee you that your business is in safe hands.
What makes us different from others?
Basically we are located at London, and now we are getting a huge demand of our services in England. Hence, we are expanding our business in England also. We are one of the top and trustworthy accounting firms in London. And that's why we guarantee you the best accounting related services in this specific area. Our priority is our customers and we strongly believe in quality, we never compromise with our customer's requirements and have an excellent record of delivering services before the dead lines. With us on board you don't have to worry about your accounting related services and you can concentrate on the other aspects of your business. We have gained the loyalty of the customers in the future and are looking forward to help you with your accounting services. For any query you can drop by or just call us for other details.