Accountants in Derby
If you own a business then you will understand the difficulties in understanding and dealing with the management and accounting part. So, for that if you are looking for auditors in this area then your search ends here. Hence, we at Miranda Management and Accounting Services Limited is now here at Derby to help the SME's to grow. Miranda Management and Accountancy Services Limited is a management consultancy firm providing cost effective value added accounting solution to meet your all business needs under one roof.  We follow highest level of professional ethics and quality in our services.  We have a team of chartered certified experienced professional accountants in Derby. Basically, we are based in London and having our head offices in Richmond and Uxbridge.  We have a fastest growing team of dedicated professionals, who follows innovate approach to meet today's highly challenging business environment.
The Services we Provides: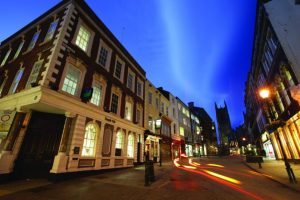 Bookkeeping Services
VAT complaint accounting service
Audit Services
Tax Services (Individual and Business Taxes)
Dormant accounts
HMRC refunds
Self-assessments
Company Formation
Financial advisory Services
Corporate Finance
Employee Payroll
Preparation of Annual reports
Corporation Tax and so many other services.
In short we are the all-round solutions for all your business needs. We have the best accountants working in our firm. Let us help you with our accounting services. We assure you to provide the best accounting solution in this area and its surroundings. We know how tiresome it is to deal with the hurdles in the business and its accounts. You leave your accounting headache on us; our experts will deal with it. You focus on other aspects of your business like marketing, operations, HR, etc…
So, don't think too much. We are one of the top accounting service providers in London. But we are getting a huge response from England too. That's why we are extended our services in England too specially in Derby. So, call us now and book your appointment absolutely free.