Accountants in Durham
Miranda Management and Accountancy Services Limited have fast growing team of dedicated accounts professionals. Miranda Management and Accountancy services Limited have been assisting numerous organizations across diverse sectors in London. We are operating from London having our head offices in Richmond and Uxbridge. But we are getting a huge demand outside of London. Specially from England. That's why expanding our services to England too. Our company is backed by a team of highly qualified chartered certified professionals. We provide the best quality service at quite an affordable rate. If you are searching for auditors for your business then Miranda Management and Accountancy Services is the best choice for you.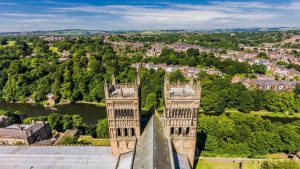 Why Miranda Management and Accountancy Services Limited?
Anything that is related to accountancy and management is being dealt well by our accountants. Our services include VAT compliant accounting services, audit services, corporate finance, and financial advisory services, Tax services (business and individual) and so many other accounting services. If you are planning to on board us, then we will analyze your business from scratch to understand your business needs. And we will provide you the solution accordingly. We provide fresh prospective and new ways to look at your business so that we can give you the best solution for your business. We are providing the best accounting solutions in London. And we are one of the top accounting service providers in London.  So, we can assure you that we won't give you any opportunity which leads you to the disappointment.