Accountants in Hampstead
Miranda Management and Accountancy Services is one of the best accounting firms in Hampstead. We have a team of young and dynamic chartered certified accountants and auditors. At Miranda Management and Accountancy Services, we are willing to build a long team relationship with our clients. Hence, we promise to our clients to meet their expectation and organizational goals. Our client's are our priority. We treat them as our own family member. So, we are giving our best to achieve their business goals. As we believe in mutual growth. If our client is growing then we are also growing. And that's why we are ranked one of the top accounting service provider in Hampstead. We offer our Accounting and Tax Services in Hampstead at quite an affordable rate.
Miranda Management And Accountancy Services Limited offer a variety of services. And therefore, each service can be customized as per your needs.
Our services include: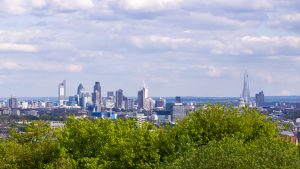 Bookkeeping
Prepare Monthly/ Quarterly/ Annual Statements
Closing book of accounts
Budgeting and forecasting
Preparation of MIS report
VAT Registration
The VAT return Filing and Compliances
Tax Filing
Mortgage Planning
CIS
Corporation Tax
Self-Assessments
Property Taxation
HMRC refunds
Confirmation statements
In addition, we are also providing customized solution for your business. In short Miranda Management and Accountancy Services is all round accounting service provider for any business.
Why Outsourced Accountants?
An outsourced finance department reduces your administrative cost and accounts staff costs as well. On the other hand, Outsourcing accounts department enables to improve your company focus, assurance of continuity of better services. Our accountants in Hampstead work to understand the dynamics of your organization. So that we can take care of your specific accounting needs.
So, reach out one of our Experts by calling us or just drop by at our office. We schedule a meeting at your office or any other place of your choice.