Accountants in Osterley
If you think that business is all about plans and its execution then you are not exactly right. As accountants in Osterley at the Miranda Management and Accounting Services, it is the responsibility of our team to make you aware of the limited perception on business that you possess, which in turn, would impede your business growth and prosperity. The bookkeeping services are an additional attraction of any business. The team is well acquainted with the bulky paper works, which becomes extremely difficult for the business to manage all by themselves since they already preoccupied with execution of a number of plans.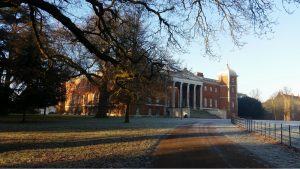 Our accountants in Osterley are dedicated towards serving the clients efficiently. They are helping our clients by resolving tax dispute, VAT problems and other legal issues related to accounting.
Series of legal issues along with taxation problems are the troubles knocking at our client's door every day. To fulfill the aspiration of our clients to become the top most business venture, our highly qualified accountants are here to lend their helping hands to take you out from the situations filled with accounts problems or payments issues.
The customers can completely rely on the Miranda Management services for our extended support to the clients. As our success lies in fulfilling the wish of clients by attaining greater profits and also, resolving all taxation issues.