Accountants in Sheffield
Are you planning to start a business in Sheffield? Are you confused and do not know where to look for trustable, efficient but cost effective accountants and bookkeepers in this area? Then, you need someone to help you with all your finance related questions and get rid of those scary woes of not knowing how to properly solve your financial problem. Well look no further for, we have perfect solution for you. Miranda Management and Accountancy Services Limited is your one stop solution for all financial things. We offer all kind of accounting and financial services known or needed by one. We are here to serve you to the out of the best ability. Miranda Management and Accountancy Services are your one stop solution for financial experts to help you to manage your finances better and more effectively. Here, we have the best bookkeepers and accountants working tirelessly to serve you better, all day – everyday.
Our Mission: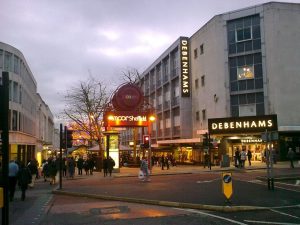 We know how hard it is to run a business, be it big or small or new or old. We even know that each business has its own kind of problems and needs to be dealt with differently. So, our professionals with years of experience and knowledge under their belts not only solve your problems but do it with the personal touch. We have the top rated accountants and bookkeepers in Sheffield ad take real pride in a job well done. Our professionals are dedicated to provide you with answers to all your money worries.  Be it personal or business taxes, annual reports, VATs, employee payrolls and so on. Whatever be your trouble or it is related to money we an army of professionals to not only find a solutions but get you a solution that suits you the best. That's the best part about Miranda Management and Accountancy Services Limited, we have custom made solutions for everyone.