Accountants in Sunderland
Are you a business owner or dream of being the best big start up in this area? But you are worried about the finance part of the business. What about the taxes? How are personal taxes different from those you need to pay as a business owner? Which forms you need to fill out and what are those ultimate finance opportunities that you need to go for? Are these are the questions that are keeping you up at night? Or stopping you from releasing your ultimate goal of being the biggest startup ever? Then, we have the perfect solution for you and your business. Miranda Management and Accountancy Services Limited is a place that houses the best bookkeepers and financial professionals. Don't just take our word for it. Rather come and try it out yourself and bid farewell to all your financial troubles with a plan especially custom made for you by professionals.
Miranda Management and Accountancy Services: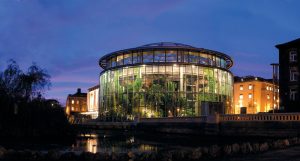 Be it your personal financial woes or your business's, we have a solution for it all at the tip of our fingers. Here at Miranda Management and Accountancy Services Limited we believe that every last one of our clients are special and deserve to be treated with utmost care. Thus all our services are tailor made for you and your needs. Be it proper and correct bookkeeping, payroll management, personal and business taxes, annual reports, etc… We have a solution for it all. We have a team of chartered certified professional accountants with years of experience. They have sound knowledge to their names waiting to help you with your financial queries, any given time of the day-a proper 24*7 care. And we believe in making our clients the top priority. So, come and join us, as we do our utmost to make all your financial worries go poof in thin air and never come back to haunt you ever again.