Accountants in Woodford
Miranda Management and Accountancy Services Limited are a team of young and fresh team of chartered accountants. Our accountants are specialized in serving both small and large organizations in this locality. We are serving a wide range of services like bookkeeping, payroll, preparing annual reports, Tax, VAT, audits and so on. We have highly efficient and knowledgeable certified auditors with us. Our accountants in Woodford understand your business needs and try to push your business a level up. Our accountants are working hard to analyze your business and providing you the best solution for your business. We are also offering the customized solution to our clients as per their needs.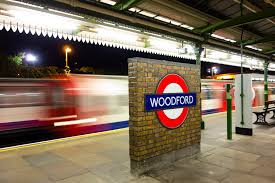 Our accountants are well known for providing A-Class services to our clients. We can help you with all your personal and business accounting and financial needs. So, Miranda Management and Accountancy Services want to be your ultimate support system when it is comes to financial and accounting needs. We offer extended support by simplify your financial and accounting problems.
We prioritize our clients. Every client is important for us. We offer our services to various industries.  Our accountants have in depth knowledge in accounting and financial management. They are friendly also professional. We can assure you that you never feel uncomfortable with our accountants. They are available 24*7 at your service. Don't feel hesitate to get in touch with us at anytime. We are always ready to serve you.