Accountants in Barons Court
Are you a businessman in Barons Court? Are you running your business successfully? We are sure that you are running your business successfully. But still you might have facing issues when it is time for auditing and tax filing. You and your manager spend sleepless nights throughout the auditing. It is very hard time for an entrepreneur to match the calculations and file the tax. Our bookkeepers in Barons Court are well aware of the changing rules and regulations. If you want success then you must be legally sound. If you are not aware of the legal rules and regulations they you might fall in legal trap.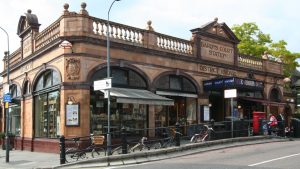 When you are facing any small or smaller or big issues related to accounts and finance then Miranda Management and Accountancy Services comes into the picture. Miranda Management and Accountancy Services have a team of certified professional chartered accountants in Barons Court. Our accountants are well equipped with the technologies. And have broad knowledge in financial and accounting services. They are working with large organizations. In large organization they face a lot of challenges but they overcome those challenges. That's why they are confident and proactive in nature. Your accounting and financial problems are solved by our experts. So, don't worry about your finance, your finance is in safe hand.
You just get in touch with us by filling the form on the website. Or you can call us and book your appointment for your queries. or you can visit our office directly and meet our accountants personally over a cup of tea.