Accountants in South Ealing
Accounting tasks includes basic data entry, accounts reconciliation, preparing monthly reports, invoicing, and tax payments and so on. And sometimes some of these tasks require more professional expertise than others. Financial Management is one of the most important parts of your business.  Financial management can decide the fate of your business. When you are just starting your business then the financial figures are not that vast. So, most of the startups are not hiring any auditors but managed by a single person. Some of them are using pen and paper to maintain financial records.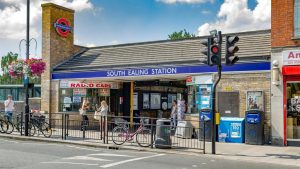 But when you are growing, your revenues are growing; your expenses are increasing then the financial responsibilities are also increase. But most of the businessmen are not understand the needs of accountants. As they are trying to save money by not hiring accountants. But a good accountant knows how to handle your finance. They will analyze your business needs and forecast your business and also allocate budget for different segments. So that you can run your business smoothly. Financial health of your business defines by the bookkeeping services. Miranda Management and Accountancy Services is a one stop destination for all your accounting needs.
Miranda Management and Accountancy Services Limited have a team of certified chartered accountants. Our accountants in South Ealing are loyal and trustworthy. They will handle your accounts and finance. And help you in every step to grow your business. That's why we are one of the top accounting firms in London.