Accountants in Leicester Square
It is a fundamental objective of all the business enterprise is to stay competitive. Not only competitive you have to sustain in this competitive market. In order to ensure that, it is very much essential to invest your finance in a proper way. You have to strategize your investment plan. After that you can earn maximum profit from your business. For that, you need an advisor who is experienced and have knowledge about all the compliances. So, if you are looking for auditors in Leicester Square then we are the right choice for your business. We are a one-stop destination for all your accounting needs. We provide the overall package of business support.
Our Specialities: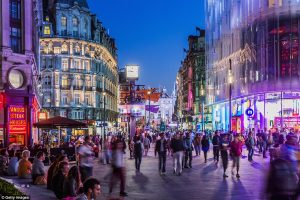 We are Young, dynamic and Pro-active working professionals. We are offering friendly and professional services to our customers. Our customer base is wide and ranging from small sized to multinational business. Our services are the same for all clients. We provide a customized solution to our customers as per their requirements.
Miranda Management and Accountancy Services Limited specialized in Bookkeeping, Auditing, preparing accounts statements, balance sheets, Profit and Loss Statements, Employee Payroll and many more. Apart from that we also provide business consultation like investment planning, budgeting, forecasting, Mortgage planning and so on and so forth.
So, just call us now. And book your appointment absolutely free.