Accountants in Mill Hill
If you are searching for accountants in Mill Hill for your business then MMAAS is here to solve your problem. Are you looking for freelancer auditors in Mill Hill to reduce your cost? Why are you looking for freelancer accountants? Rather you can outsource accountants from any big accountancy firm. And in London Miranda Management and Accountancy Services is the one of the top reputed accountancy firm. We deliver financial and accountancy services to our clients.
The services that we are offering mentioned below: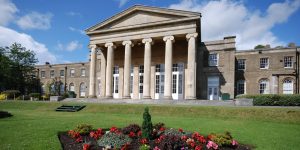 We will set up your company that staring from DSE, DIN to MOA to AOA
Our advisers/ experts/accountants will be dealing with your accounts and compliance.
Our accountants will be responsible for the bookkeeping and expense services
Tax Planning and advice will be provided by our accountants to save your money
Our accountants will assist you with all kind of financial and accounting needs
Our advisers can help you with the budget planning, investment planning.
Apart from these we will do the employee payroll, forecasting, Tax filing, VAT, and many more.
Our accountants in Mill Hill will serve you the best possible solution for your business. You don't need to worry about your investment planning. We will take care of all your finance and account related issues. Just give us a call or visit our office and book your appointment absolutely free.