Accountants in South Ruislip
Do you owe a business in South Ruislip? Are you looking for professional auditors in South Ruislip?
What are your expectations from an accountancy firm?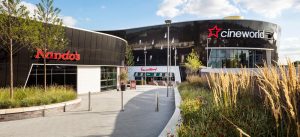 Do you need accurate solution for your business?
Solutions for financial challenges?
A trusted adviser
Professional, young, hardworking, dynamic and proactive accountants?
Accountants will be available 24*7 Available for you
Accountants are Dedicated to your company
Out of box thinking personality
Cost effective and fixed fee services
Also the accountants will handle every small financial and accounting activities of your business.
So, if you are searching for all these attributes in an accounting firm then Miranda Management and Accountancy Services can assure you that we will fulfill your expectations. We are also promising you that we are not only meet your expectation but also delight you with our services. We are very much confident on our accountants as they are always ready to take challenges. So, whatever be the situation is they will act clam and provide you the solutions for your betterment. We have a wide clientele. Our clients are ranging from solely owned business to partnership business to nationalized companies. So, whatever is your organization structure or if you are planning to start our accountants are ready to support you.
So, do not hesitate to talk to us. Just give us a call and Book your appointment. Or you just pop in to our offices at your suitable time. Our experts are available for you whenever you need them.