Accountants in Uxbridge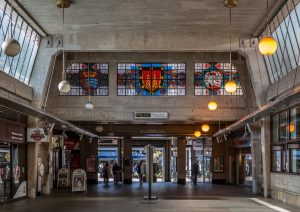 Miranda Management and Accountancy Services Ltd are a team of young and fresh team of bookkeepers and accountants in Uxbridge. Armed with a team of experienced and passionate auditors specialising in helping small businesses in Uxbridge. We are a very closely knit, small team of qualified accountants that have experienced the stress and struggles that are involved in setting up and running a business. We are aware of the time and energy required to ensure compliance with the HMRC and other accounting bodies. This is where MMAAS Ltd can step in and takeover, leaving you with time to manage your business growth, clients and even your own health! We take great pride in all our work can guarantee you a flawless and efficient service. We're an all around team of accountants in Uxbridge, ensuring we can assist you with any finance tasks you may have.
Why MMAAS?
Some of our services include personal tax, business tax, payroll and annual reports. We love what we do at MMAAS Ltd and have a great understanding of individual and business needs. Attention to details is what you should expect from us; a service uniquely tailored to you. Customer satisfaction is key to everything we do and it is what we strive for. We take utmost care to provide you with the best bookkeeping and accountancy services you can get in Uxbridge.
Based in Uxbridge, we serve the surrounding areas too such as West Drayton and Southall. Feel free to come in for a chat with one of our team members. Or call us today and find out exactly what we can do for you. After all, we want to make sure that you feel like we are a good match for your business and can do what you need doing.
So Don't Delay and book an appointment now .
Book An Appointment Now