Accountants in Euston Square
Time is Money
Never forgot this phrase while you are running your business. When you are running your business you know how much time you are sending on your business. Most of the entrepreneurs are spending most of their times on productivity, sales, winning new clients, Maintaining relationship with existing clients, and so on. So, obviously they are not getting time or not focusing on their accounting part. Some of the Businessmen are spending a lot of money. And some of the businessmen are not ready to take any risk so they are not spending much. But to run a business successfully you have should have a proper financial plan. You should forecast your finance. And accordingly you should pan your budget. So, if you are planning to hire auditors in Euston Square, then MMAAS is here to help you.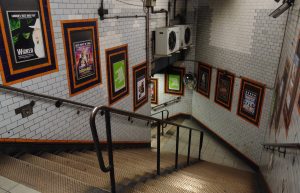 Miranda Management and Accountancy Services is a firm of certified chartered accountants having its headquarters in Uxbridge and Richmond. Our clients are ranging from individuals to sole traders up to large scale corporates.  We endeavor to understand our client's needs and challenges. So that the risk and the challenges can be identified at an early stage. Our experts are highly qualified working professionals. So, we can assure you that your finance is in safe hand. Our accountants will take care of your finance and channelize your finance in a proper direction.
Hiring accountants from Miranda Management and Accountancy Services will allow you to save your time and money over the long time. Just get in touch with us by giving us call and book your appointment. Or you can directly pop in to our office to meet our accountants over a cup of coffee.