Accountants in West Brompton
To run your business smoothly you need to follow certain rules and regulations to ensure the consistency for tax filings. Accounting is a language of business. It tells how to handle your finance and manage your business. With the help of accounting, business owners get to know about their financial status. Business owners get an idea of how much to pay tax, and how much money you should spend for charity. So, to maintain the financial activities and books of accounts you need professional auditors in West Brompton.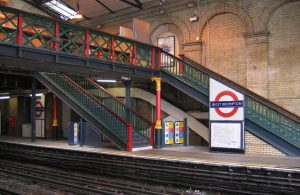 Accounting is a business language which only talks about facts and figures. Those who can speak fluently in this language are known as accountants. Miranda Management and Accountancy Services have a team of chartered certified accountants from London. Our accountants are young, dynamic, and professional experts in Accounting. They have a broad knowledge in accounting and financial management. Our accountants are working day in and day out to serve you with the best solution for your business. We are assuring you that we will meet your expectation. We treat our clients like our family. So, if you are searching for accountants in West Brompton then contact Miranda Management and Accountancy Services.
We are the one of the best accounting firms in London. If you still have doubts then we would like to invite you to our office. Our accountants will resolve all your queries and doubts. We are awaiting for your visit at our office.