Accountants in Bounds Green
Are you having a small or large scale business in Bounds Green? And are you looking for bookkeepers in Bounds Green? If yes, then you are on the right site. Are you planning to set up your business but facing legal issues to do so? And that's why are you looking for chartered certified accountants in Bounds Green? Then again you are on the right site. Miranda Management and Accountancy Services Limited are a team of experienced Auditors with a focus on driving small and medium businesses to greater heights. Our bookkeepers in Bounds Green will handle all your accounting and Tax issues at quite an affordable rate.
Our Services: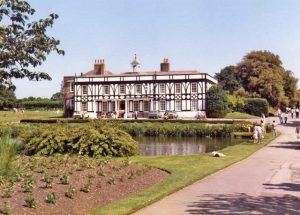 Bookkeeping is one of the most important tasks in any business. Bookkeeping services provide accurate operational and financial information about the company. It's a legal requirement to maintain the accurate book of accounts. It will ensure that all the taxes are paid and tax filings are made on time. But as a business owner it's very difficult for you to take care of Marketing, HR, Accounts, Operation, Payroll, etc. in a single hand. Whereas account department plays the most important role in any business.
That's why Miranda management and Accountancy Services Limited is here to join hands with you to take care of your investments. Apart from Bookkeeping, we are specialized in Property taxation, payroll services, CIS, Annual reports, Auditing, Self Assessments, Mortgage planning and many more. We are providing end to end solution under one roof. We have our professional bookkeepers in Bounds Green who will ensure you invest your money in a proper way and earn maximum profit.