Accountants in Oxford Circus
All business ventures are bound to encounter taxation, balance sheets and auditing issues. No wonder these legal issues and financial problems are part and parcel of establishing a business. If you are looking for auditors in Oxford Circus to solve these issues then MMAAS is here to assist you. Our accountants in Oxford Circus considered it to be their sole responsibility to offer service to the business clients.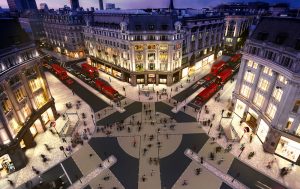 The primary reason is that the group businessman find the MMAAS team so attractive and trustworthy. Once the clients are in a tie up with us, they can be rest assured that their issues will certainly meet their ends as they possess the level of understanding of client issues. The trouble associated with different forms of tax and VAT's are quite common instances for the investors. It is from this zone that our professionals bring the investors out and lift them to the position of attaining considerable profit.
No wonder that the Miranda Management and Accountancy Services Limited is the preferable choice of the clients since we have started our journey. Our brunch of professionals are ever ready to offer the business clients with the best solutions for accounting and Financial issues. To us, satisfactions of our clients are matters the most.
So, what are you waiting for? Our accountants are always ready to serve you. So, just give us a call and book your appointment with our experts absolutely free. We are awaiting for your visit at our offices. Come and meet our team if you have any doubts. Our experts will resolve all your queries. Join hands with us and see the result in first hand.