Accountants in Hillingdon
As a business owner, you can understand how competitive the market is. To set up a business is not an easy job. But before you start your business, you should have proper planning. Moreover, you must have a unique idea, so that you can sustain in the market place. But if you are already own a business, then every day your competition increases. A lot of challenges are there. So, you should have a solid marketing plan what makes you different from others. So, You might be looking for professional auditors in Hillingdon. Because marketing, branding, and promotions require a huge amount of money. So, you must maintain a book of accounts. Apart from the bookkeeping you have to do a proper tax calculation to avoid the penalties.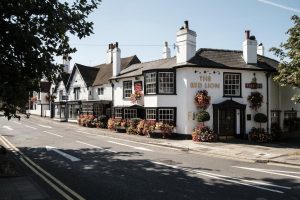 Miranda Management and Accountancy Services is here to ease your accounting and financial problems. So that you can focus on business strategies. And let our accountants do your job behalf of you.
As a startup, you might be facing a financial crunch. To maintain accounts and finance you might be requiring a number of good professional accountants. That might be cost effective. So, we at Miranda Management and Accountancy Services offering you our services at the lowest rate. So, you can save both your time and money.
Our Company is managed by highly qualified and experienced professionals. We understand every business have their unique needs. That's why we are serving you a customized solution for your business. We ensure that you would meet all your organizational goals.
We value your trust and commitment towards our association and consider you as our priority. You are always welcome to consult with us for any kind of accounting dilemma. Our professionals are eager to support you and assure your business growth.