Accountants in North Ealing
Every businessman wants to be the number one in the market place. But to ensure that you need a strong finance and accounts team. But it costs too much. That's why now a day most of the companies are hiring their auditors from accountancy firms. When it comes to outsourcing accountants in North Ealing then Miranda Management and Accountancy Services Limited comes top of the mind. As we are keep on gaining trust from your existing clients. That's why we are the one of the top accountancy firms in London.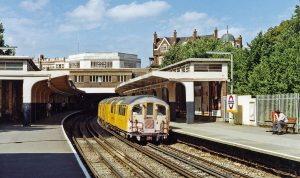 Our accountants in North Ealing analyze every small to smaller details of your business. It will help our accountants to identify the opportunities and risks at an early stage. Our accountants are working day in and day out to give you the best possible solutions for your business. We understand your business needs and that's why we are committed to provide you the best quality service within the promised timeline. Our accountants are young, trustworthy, and professional with friendly attitude. So, you never feel hesitate while you are interacting with them.
Miranda Management and Accountancy Services is a team of best certified chartered accountants in London. Our accountants are passionate about what we do and how to combine their knowledge and experience. We can ensure that your finance and accounts are in safe hand. Our accountants are experts in financial management, tax preparation, Accounts Management, updated with compliance and so on.
So, if you have any queries or doubts then do not hesitate to get in touch with us. We are here to assist you with all your financial and accounting queries.