Accountants in Morden
As a businessman you can understand that financial management and accounts management is the most complex part of your business. Accounts and finance is the base of any organization. If you are unable to manage your finance then you cannot expand your business. Because you have to monitor your cash flows. According to your cash flow you can plan your investment; you can plan your budget. Based on your investment planning and budgeting you can maximize your profit. For that are you searching for auditors in Morden?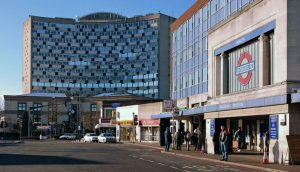 Miranda Management and Accountancy Services Limited will help you to reduce your tax payment and increase your wealth. We understand doing the paperwork is stressful. As a business owner you have to strategize your business to grow. Not that you have to maintain the paperwork all the time. That's why Miranda Management and Accountancy Services Limited is here to help you to do all your paperwork i.e. bookkeeping, payroll, tax payments, VAT, financial reports and so on.
Miranda Management and Accountancy Services Limited is one of the best accountancy firms in Morden. Our customers are our priority. Our accountants are working very hard to serve you with all accounting and financial issues. We try to maintain healthy relationship with our customers.so, what are you waiting for? Get in touch with us experience the difference in your hand.