Accountants in Wembley Central
Are you an owner of your own business? Are you managing your business efficiently? If you are not getting what you are planning, then you must need someone who can guide you in every step. Most of the business is not sustaining in this competitive market as they don't have proper financial planning. To run a business you need expert advice. So, if you do not have any accountants or your accountants are not able to manage your accounts then now you need professional auditors in Wembley Central. If you are searching for Young, dynamic, hardworking, dedicated and proactive accountants in Wembley Central, then Miranda Management and Accountancy Services is the most renowned name in this locality.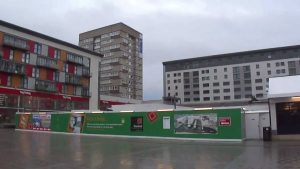 When it is comes to filing tax, the owners are desperately thinking about how they can minimize their tax. They are spending sleepless nights to save the tax. But if you are not maintaining these from the start, then it is too late to cover up.
Miranda Management and Accountancy Services is a firm of certified chartered accountants based in London.  Accounting Services are necessary for the survival of a business. Hiring professional accountants for your business is the right choice. But when you are opting for our accounting services then it is the best decision for your business. Our accountants are working day and night to meet your business objectives. We are one of the best accounting firms in London. So, do not hesitate and get in touch with us. We are awating for your visit at our office.