Accountants in Exeter
Are you planning to start a business or are you running a business already? Or maybe you want to expand your business and the location of your business in Exeter? We understand how exhausting it can be to maintain things all by you. Won't it be a little helpful if there was someone who can handle your accounts and finances? So, if you are looking for auditors for your business then Miranda Management and Accountancy Services is here. At Miranda Management and Accountancy Services we have trustable, reliable and efficient accountants. Our accountants are professional and highly knowledgeable. They will take care of your bookkeeping, cash flows; prepare reports for you and so on.
About Miranda Management and Accountancy Services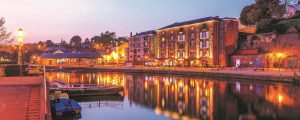 Miranda Management and Accountancy Services is a London based accounting firm. We have our head offices in Richmond and Uxbridge. But from the day we started our journey, we received a lot of love from London as well as from England. We are one of the most renowned accounting firms in London. Now we are getting a lot of responses from England and that is why we are at England too. Our team is now serving at Exeter. We are providing all round solution related to accounting. Starting from company formation to bookkeeping to cash flow management to financial advisory services.
Our clients are our priority. And we strongly believe in quality. We never compromise with our customers' requirements. We have an excellent record of delivering quality services before the deadlines.  With us on board we don't have to worry about your accounting and related services and you can concentrate on the other aspects of your business.
So, get in touch with us, and let us handle your accounts and finance. We are offering free consultancy service on your first visit.