Accountants in Queensbury
If you are running a business and still not able to gain profits then there must be lacking something. Either you are unable to strategize your business plan, or you are not focusing on your investment plan. If you are trying to focus on your investment plan then your plan must be full proofed. Because investment is a risk. So, whenever you are trying to take a risk you should be well prepared. And for that you need auditors in Queensbury who have excellent knowledge in Accounts management and financial management.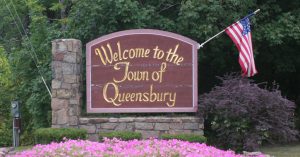 In these regards, Miranda Management and Accountancy Services Limited is here to help you out. Our accountants in Queensbury are well equipped with the competitive market scenario. So, they are well aware of the ups and downs of the market. They know the compliances of HMRC, Payroll, and others related to accounts and finance. So now you seat back, and focus on your marketing strategy. And let us handle your finance. Miranda Management team will also handle your books of accounts. We will provide you all kind of financial statements and accounting statements.
We are also providing customized solutions as per your business needs. Our accountants are available 24/7 for your assistance. We are just a phone call away. And our accountants will be there at your doorstep. Or you can visit our office at any time.