Accountants in Marylebone
Are you a business owner and looking for auditors in Marylebone? Are you thinking about how to manage your finances and accounts? Then Miranda Management and Accountancy Services Limited is ready to ease your worry. We are a team of qualified, trustworthy and experienced accountants. Our professionals are dynamic and pro-active in nature.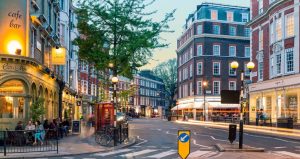 Are you wondering how our accountants in Marylebone can help you? Bid farewell to your headache. We Miranda Management and Accountancy Services Limited is just a phone call away. You just give us a call and our accountants will contact you. Your first consultation will be free. As we feel before purchasing our package you must try our services. Then our accountants will help you with all kind of services required for your business. We also provide customized services as per our customer's needs.
Our team is here at Marylebone is here to provide services to small, medium and large size organizations. Our services include bookkeeping, employee payroll, budgeting, forecasting, investment planning, mortgage planning, company formation, tax filing, VAT and so on. What are the services you require for your business do let us know? We will give you the best possible solution for your business.