Accountants in Oakwood
Are you running your business in Oakwood? Your business needs your attention specially accounts and finance department. Bookkeeping services are necessary for all sized business irrespective of any industries to ensure accurate financial information. Based on these financial statements we get the clear picture of our business. And moreover, It's a legal requirement for any business to maintain proper book of accounts. So that all relevant taxes are paid on time.  For that you require bookkeepers in Oakwood. Miranda Management and Accountancy Services Limited have a team of accounts specialist who will help you to take right decision for your business.
Miranda Management and Accountancy Services Limited is specialized in all kind of Financial Management and Accounting Management. The services we offered are mentioned below: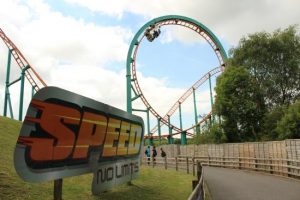 Bookkeeping
Accounting
Payroll Processing
Tax Preparation
VAT
General Ledger maintenance
Preparing financial statements
Balancing Sheets, Trial Balance, Profit and Loss statement services
Submitted to company's house
Day-to-day bookkeeping and accounting
CIS
Property Taxation
HMRC refunds
Confirmation statements
Mortgage planning
Self-Assessment
Company Formation and many other services.
In short, we are providing 360 degree solution for your business. With the help of our professional accountancy services you can save your time and money. So that you can invest your time in advertising, operations, and other aspects of your business. So, let's not wonder here and there for accountants. Before investing your time and money to any accounting firm contact us for free consultation. If you have any queries or doubts then don't hesitate to get in touch with us. So, what are you waiting for? Call us now and book your appointment. You can visit us directly to our office to meet our team over a cup of tea.