Accountants in East Putney
If you are running your business then you know what kind of problems can occur when it is times to auditing and tax filing. But still some of the businessmen are thinking that an auditor can easily solve those problems after the situation occurs. But the solution is that you can easily avoid the auditing complexities if you get the guidance of an expert year-round. So, if you are searching for accountants in East Putney then Miranda Management and Accountancy Services is here.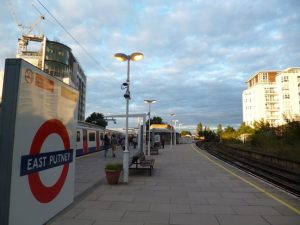 There are so many queries arises when your business is audited. There too many mistakes on tax form to being too charitable to excessive write-ups.  So, to keep those explanations ready within a week is not possible. Rather your accountant can invest their time from the scratch level to plan your finance. But, only experienced and professional accountants can do this efficiently.
Miranda Management and Accountancy Services Limited is an accounting firm based in London. Our head offices are located in Uxbridge and Richmond. We have a team of certified chartered accountants in London. We are one of the best accounting firms in East Putney. When it's comes to accounts and financial related issues Miranda Management and Accountancy Services is the first name that comes up top of the mind.
Our clients are happy with our services and that is why they are always come back to us. They are the key of our success. We always give priority to our clients. We treat them as our family. So, we are always ready to help our clients. We want you to be part of our family. Our doors are always open for you. You can visit our office to meet our accountants over a cup of coffee.