Accountants in West Hampstead
Are you planning to start your business in West Hampstead? Are you ready with the market research and business planning? Then rest leaves up to your auditors in West Hampstead. If you are worried and confused about how to start your business then Miranda Management and Accountancy Services is here. We will help you to form your company, set up your business accounts. Our accountants will make sure you that your business satisfy all regulatory issues. We will maintain your books of accounts from the start so that you don't face any issues in future. You choose your business premises and we will help you with the legal compliances and accounting. Once you start your business you have to manage your cash flows and have to keep your cost how as possible.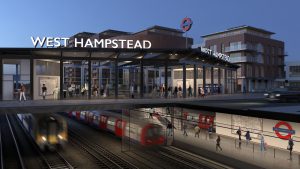 To earn maximum profit you have to estimate your budget. And forecast your business. And our accountants in West Hampstead will take care of all your accounting and financial headache. You just focus on your business operation and business growth. We are one stop solution for all your business needs. Our accountants are young, dynamic and experienced professional. They have years of experienced in this the accounting and financial field.
So, it is better to hire your accountant when you are starting your business than hire someone at eleventh hour. So, contact Miranda Management and Accountancy Services Limited for your queries. Our accountants will solve all your queries and doubts.