Accountants in Westminster
There are several businesses that do not focus on their bookkeeping services. They know how important it is but still they are neglecting. They will focus on their bookkeeping services when it is time to pay tax. At that time the owner and the auditors are spending sleepless nights. They have to maintain their daily operational activities as well as they have to file return on time. So, to remove your burden Miranda Management and Accountancy team is here. Our accountants in Westminster will ease your problem and help you to file your tax on time. Our accountants will organize your books of accounts and maintain the same on daily basis.  They are highly qualified and they are best of the best accountants in London.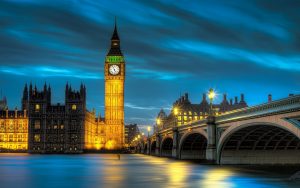 Our accountants in Westminster will provide you all the support regarding your financial and accounting queries. They will help you with the tax ready financial statements. We will also provide you monthly, quarterly, annual statements. We are also providing the customized solution as per your requirement. Apart from these we are also specialized in Auditing, budgeting, forecasting, investment planning, Payroll management and so many services. We are one of the best accounting firms in Westminster.
So, if you have any queries or doubts then just feel free to contact us. Our accountants will answer all your queries. And help you know us better. We are offering free consulting services to our clients. So that we can clear your doubts before investing on us.