Accountants in Chichester
Are you planning to start your business in this area or you already owned a business in this area? Do you know this area has a lot of employment with the public sector with a growing number of self-employed people? Some of the businessmen are expanding their business in this locality. Startup companies are growing in this locality. So, if you are one of those businesses and looking for auditors and accountants in this area then we are here. We at Miranda Management and Accountancy Services is accounting service provider firm based in London. Our accountants in Chichester are professional and experienced in bookkeeping and accounting. Hence, before you made any choice get in touch with us. And let us allow explaining how we are working.
The services we are providing: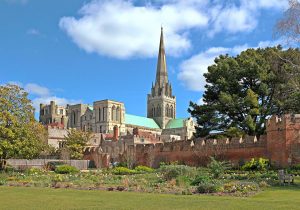 The services provided by us include anything and everything related to accountancy. We deal with payroll management, Maintenance of accounts, compilation of monthly statements, auditing, forecasting, Tax filing, etc… Our accountants are very proactive and dynamic in nature. Hence, they will alert you before your invoice and tax payment knocking the door. We are also providing customized solution as per your requirement. We believe in transparent and quality work. Hence, we closely work with our clients and update them about the work progress from time to time. With our accountants on board you will have no worries about your finances as we guarantee you that your business is in safe hands.
Why you choose us over other?
This question might bother you that why us and why not a different company? I have the answer to your question. We excel in deal the most difficult situation with ease and our accountants are extremely professional and are ready to work in tremendous work pressure with the best delivery service. We value our client's feedbacks as they help us in progress and also help us to provide better service in the future. Our company is quite old and the accountants are highly qualified and experienced. If you still have any doubts you can feel free to call us to book an appointment for a consultation.