Accountants in Whitechapel
Bookkeeping in small business are very much agitated than medium and large sized business. The reason is being some petty affair that needs to be handle on daily basis. To take a name of few: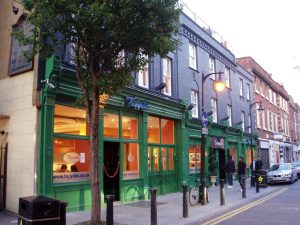 Petty Cash Expenses
Administration expenses
Inventory and asset management
Sales Management
Tax and VAT payments
Accounts Receivables
Accounts Payables
Billings and so on
Small businesses are not hiring professional accountants until they are in a considerable size. And that's lead them to pending a lot of paperwork. While it's come to tax filing then most of the organizations are not ready with the reports. And that's why they fall in trap to pay the penalties. So, don't neglect all these. As bookkeeping is the most important part in any business. It is a legal requirement. So, if you are hunting for accountants in Whitechapel then Miranda Management and Accountancy Services will help you out.
Our accountants will handle your cash flow management, costing and budgeting, and other basic and advance services. We will send you monthly, quarterly and annual reports. We are also providing you the customized solution as per your requirement.
Miranda Management and Accountancy Services assure you timely delivery of your service. Our aim is to make our clients happy by providing the best solutions. So, we want you to come and join us so that we will help you to grow your business. Just give us a call if you have any doubts or queries. You can directly walk-in to our office and get a free consulting with one of our accountants.