Accountants in Warwick Avenue
Do you owe a business in Warwick Avenue? Are you running your business smoothly? If your answer is yes and you are thinking that you are not require any further accounting related service then you are wrong. Are you maintaining your books of accounts properly? How can you validate that you are maintaining your books of accounts properly? Is your accountant is expert in this? Sound books will help you with planning your next move. And Bookkeeping is also a legal requirement. If you are searching for auditors in Warwick Avenue then Miranda Management and Accountancy Services is here to ease your problems.
Miranda Management and Accountancy Services have a team of certified chartered accountants. Our accountants in Warwick Avenue are hardworking, dynamic and proactive. That's why most of the companies are demand for our accountants. And that's made us one of the top accountancy firms in London. Our accountants are trustworthy and deliver the quality service before the promised deadline. So that you can take your time to make any decision. Our accountants will also help you to take any financial and accounting decision. The services Miranda Management and Accountancy Services Limited offers you are mentioned below: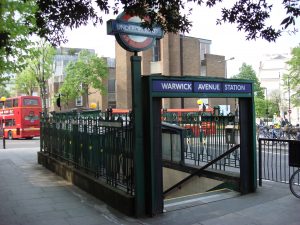 Bookkeeping
Auditing and Company reviews
Tax planning and tax preparation
Payroll Management
Business Tax return preparation
Personal financial statements
Self Assessment
Property Taxation
Mortgage planning
HMRC compliances
Cash flow management and budget analysis
Company Formation
VAT
Dormant Accounts
Corporation Tax
Annual Reports and other services
Apart from this we are also offering managerial advises and consulting services. Our accountants will help you with the best solution for your business. We are also providing customized solutions to our clients as per their business needs. So, If you have any queries then you can directly get in touch with us.