Accountants in Sudbury Town
Are you a business man? Or are you planning to start your business? Or want to expand your business? If you are a businessman, and looking for auditors in Sudbury Town then MMAAS is the right choice for you.  Miranda Management and Accountancy Services Limited is one of the top accountancy firms in Sudbury Town.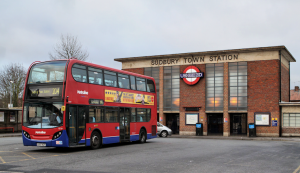 Our accountants will analyze your business and evaluate your needs. And then we will provide the best solution for your business.  If you are unable to earn your profit then we will help you to overcome from your problems. Our expertise will consult with you about your investments. They will guide you how to manage your finances and how to manage your accounts? Because managing your finance and accounts is most important part of any business. Based on these you can get to know your financial health of your business. How your business is doing?
So, don't worry about your bookkeeping service. Miranda Management and Accountancy Services team is here to handle all your queries and problems. Apart from bookkeeping we are also providing Auditing, preparation of financial statements, payroll, managerial consulting services, budgeting, forecasting, and so on and so forth.
Hence, now you can focus on your business plan, and let us handle your financial and accounting needs. We can assure you that we will provide you the best solution for your business.