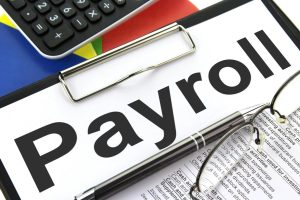 Taking away the worry and stress of your employee payroll and compliance with regulations
Being an employer you've got plenty of employee payroll related obligations and accompanying reporting needs to the HMRC. This can take your focus away from business development and growth. This can be overwhelming at times which could slow down business and have a domino effect on all aspects of your business including your PAYE, that is the employee payroll every week or month.
Let Miranda Management and Accountancy Services Ltd Ltd takes care of all your worries relating to payroll. On handing over your employee payroll to us, you can be rest assured that it now taken care of leaving you with time on your hands to deal with important aspects of your business. 
A comprehensive and flexible payroll service
Employee Payroll Services
At MMAAS LTD the payroll service provided to you is fully managed and outlined to meet all your desired requirements from weekly, monthly processing to year-end reporting and auto enrolment services. Our payroll service consists of four core aspects:
Setting up your Employee payroll – PAYE
Carrying out a consultation to understand your specific needs
Transferring all of your current employees to our dedicated software
Agreeing with the approval process and payroll timetable
Processing your Employee payroll
Carrying out a payroll run and updating any changes within the given period – including any new starters or leavers
Creating personalised pay and deduction reports to be approved by you
Catering for any payment method convenient for your business
Sending payslips to your employees by default via email and/or by post if required
Satisfying all of HMRC's RTI Reporting requirements
Providing you with constant support from our in-house experts
Year-end reporting on your employee payroll
Preparing and submitting a final Full Payment Submission to HMRC
Producing and despatching your employees' P60s
Assessing any required changes to tax and give you advice on how you can manage taxes efficiently
Providing useful management information
Providing you with reports on overtime, commissions and bonuses
Controlling the administration of holidays for your employees
Helping you to save money through the implementation of a salary exchange arrangement
Automatically transferring your salary detail to our personal tax software where appropriate