Accountants in Queensway
Whether you are running a small business or a large business you always require a good accountant. Because he/she is the only one who can guide you throughout the journey. Because for a businessman it is not possible to handle marketing, financial and investment plan all alone. So, an auditor is stay behind the owner like his shadow. An accountant is helping him to take the right decision. So, if you are searching for accountants in Queensway then your search ends here. Miranda Management and Accountancy Services Limited offer you a wide range of services. That is staring from company formation to tax registration to tax filing to bookkeeping. From Investment planning to budgeting to forecasting.  Besides, we provide all kind of financial statements and accounting statements.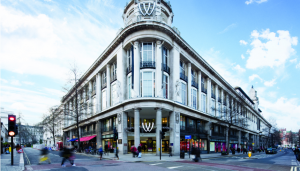 Our accountants have years of experience in accounting and financial Management. We are providing them regular training on updated rules and regulations related to the accounts. Apart from that we are taking care of all kind of legal compliances related to payroll, HMRC, and others. Because financial management is the most complicated part of any business. As based on your decision you are able to maximize your profit. Not only financial management, accounts management is also plays a vital role in all business. Accounts statements are require for taking vital decision for your business. so, our accountants will do your financial and accosting job behalf of you. And help you to take the right decision for your business.