Accountants in Belsize Park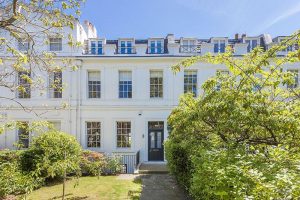 If you are located in Belsize Park, London and own a small business or just starting up then Miranda Management and Accountancy Services Ltd. is the one you need to consult. Our team of qualified professional auditors will take care of all your accounting needs. We will make your work simple. So, Don't worry we are here to solve all your accounting and tax related problems and queries. So that, you can do your business peacefully and beat those who are in the same business as you.  Stay ahead of the competition, let your business flourish, earn attractive profits and be rest assured that your finance is in safe hands.
We specialize in our niche
Miranda Management and Accounting Services Ltd. are a bunch of young and dynamic professionals who understand the present business scenario like no other. We will help you with high-level accounting methods. MMAAS Ltd. offers a wide range of accounting and financial services, to name a few- payroll management, taxation, individual and business taxes, bookkeeping, annual reports, VAT and such. Our team of professionals will work hard on analyzing your business needs and provide personalized services. Besides, our round the clock customer service team will ensure that all your queries and issues are resolved at the earliest. MMAAS provide services are quite affordable keeping in mind small and marginal businesses. So what are you waiting for, call us now!
Building long term relationships with our customers
We take pride in saying that our customers come back to us. Over the years we have gained customer loyalty and trust by delivering world-class service. That's why Miranda Management and Accountancy services is one of the fastest growing accountants in Belsize Park, London. We are happy to see your business grow! Your success is our only goal. We want you to concentrate only on the creative aspects of your business and not bother with complex issues like taxation, leave it to us. So, come and join us.