Accountants in Lambeth North
Are you struggling with managing taxes and the company balance sheet? Is the tax structure of your business bothering you? Then Miranda Management and Accountancy Services Limited is your one-stop destination for your business needs. Our auditors in Lambeth North can help you out with all kind of business needs related to accounts and finance.
Miranda Management and Accountancy Services Limited have a team of Advisors, Expertise, and Executives. And our team consists of top-class accountants in Lambeth North. We are providing the customers with the best possible solutions and services for your business.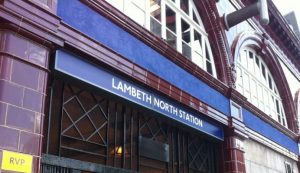 The issues revolving around payroll, balance sheet, profit and Loss Statements and other financial statements are no wonder common phenomena. The businessman more often than not fall prey to such traps. That's why Miranda Management and Accountancy Services Limited is here to rescue you from the traps. We understand that it is not always possible for the investors or businessman to tackle all the legal and taxation difficulties. So, you do not need to worry about the legal compliances while we are here to support you.  Our accountants are working day-in and day-out to resolve your queries and problems.
So, do not hesitate to contact us with any queries. Our team is always there to support you. we are offering our services in London at quite an affordable rate.