Accountants in South Kensington
As a businessman you know how to manage your finance. Because you know financial investments includes risks. But a good professional auditor can minimize your investment risk. So now a day most of the companies are opting for outsourcing accounting services. Because, a permanent accountant is a liability to the company. It also cost a huge amount of money. So, it is better to outsource than hiring a permanent one. Outsourcing accounting services reduces your headache, saves your money and time. So, if you are searching for accountants in South Kensington then you can consider MMAAS by closing your eyes.
Miranda Management and Accountancy Services is a chartered accountant firm based in London. We are offering our services all over London.  We have a wide client range from numerous industries. Our portfolios of clients are those who are planning to set up their business to proprietorship to partnership to Nationalized Companies. The services we are providing are mentioned below: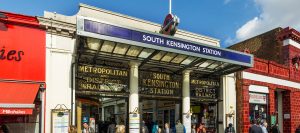 Company Formation
Bookkeeping
Auditing
Company Review
Preparation of various financial statements
Budget planning
Business Forecasting
Investment Planning
Mortgage Planning
Payroll Management
Property Taxation
Tax Calculation
Tax Filing
VAT returns
Personal Tax
Business Tax
Corporation Tax
Self-Assessment
Dormant accounts and many other services
We are also providing customized solutions to our clients as per their business needs. Our aim is to help small business to grow and large business to sustain in this competitive market. We will take care of all the legal compliances so that you run your business smoothly. So, join hands with us and our accountants will handle all your financial and accounting needs.