ACCOUNTANTS IN BRIXTON, LONDON
Looking for an auditors for your business in Brixton, London? Look no more, we have the perfect solution for your requirement. Miranda Management and Accountancy Services Limited have the most efficient accountants in Brixton. We deal with all the accounting and related services, and work really hard to fulfill our customer's requirements. We spent a significant amount of time to understand the business methods of our clients and accordingly work to provide them the best services. The services being provided by us include bookkeeping, maintenance of accounts, compilation of annual and marketing reports, payrolls, MIS reports, balance sheets, budgeting etc…
SERVICES PROVIDED BY MMAAS: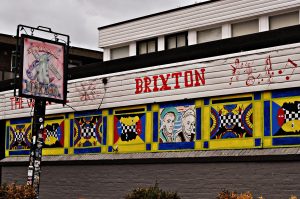 We are one of the best accounting service providers in Brixton area. We deal with all your accounting related issues. Having the most qualified and experienced accountants on board we assure you the best service. Our services include anything related to accounting which are bookkeeping, assistance with compilation of reports be it annual reports or MIS reports, maintenance of accounts and balance sheets, forming a budget, preparation of various reports which need to follow some specific rules and regulations, etc …
WHAT MAKES US DIFFERENT FROM OTHERS?
We value our customers hence we work hard to improve our services with the help of our customer's valuable feedback. We have an excellent track record of getting our job done within the company deadlines and with perfection. Therefore, our future customers not only appreciate our services they also recommend us. In today's competitive world we work really hard to not give our customers the opportunity to complain. We excel in providing the best accounting related services at the best price.
So, if you have any doubts then feel free to call us and book an appointment for a free consultation. Before investing your time and money, visit our office once and meet our team. We are here to resolve your doubts and queries.