Accountants in Wembley Park
Are you an entrepreneur in Wembley Park?? Are you running your business successfully in this locality?? Do you need any accounting services for your business? No?? Do you have professional auditors who are working with you?? If your answer is yes, then you might be thinking that you don't have any requirement for accounting services. Right??? But, if you are outsourcing accounting services then it will help you to streamline your core business and financial operations. It will help you to achieving high level accuracy, avoid penalties during tax processing, gaining assistance from industries experts, staying up to date with the rules and regulations and so many other benefits are there.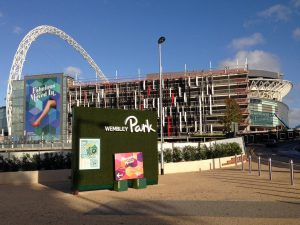 Miranda Management and Accountancy Services is a firm of chartered certified accountants based in London. We are one of the top accountancy firms in London. Miranda Management and Accountancy Services comes top of the mind when it's comes to efficiency and trust. We have the best of the best accountants in our team. Our accountants in Wembley Park  have excellent sound knowledge in Financial management and Accounting Management.
Accounting is the heart of your business. If you are not taking care of your heart then your business may suffer. If your finance is not managed properly, eventually is a lead towards the failure of your business.
So, think 100 times for your business and choose Miranda Management and Accountancy Services for the best accounting and financial services.  if you have any doubts or queries then feel free to get in touch with us. Our accountants are ready to solve all your queries and doubts.