Accountants in Latimer Road
To set up any business you need finances. Once you have the finances then you have to plan the investments. And that's not an easy job. So, need an advisor who can guide you properly in investment planning. So, you can channelize your investments to maximize the profit. Now, while you are investing your money to the different segment you need to keep the record of all the investments. To keep the record of your investments you need to hire accountants in Latimer Road. Who will be responsible for all the accounting issues? Can your auditors also help you with investment planning and Budget planning?
No!!!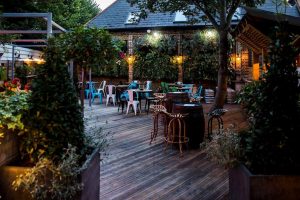 For taking any major decision related to finance you require experience and knowledge. For that, you need an advisor. To calculate the payroll you need another accountant who can manage payroll compliances. You can understand that it's cost effective to hire an accountant team at the start. So, we Miranda Management and Accountancy Services Limited is here to reduce your costs for accountants. We offer all kind of Accountancy Services and Financial Services at a quite reasonable rate.
Our advisor will help you with the budgeting, investment planning, forecasting, and so on. Whilst, our accountants are ready to help you with the bookkeeping, employee payroll, Annual Reports, financial statements, Tax filing, tax returns, HMRC compliances and so on.
Now, you can look after the other core areas of your business and rest our accountants will take care of.