Accountants in Kilburn Park
Who is going to take the responsibility of looking after your accounting and financing activities? If you are looking for auditors in Kilburn Park then we can assure you that we are the best choice in this locality. We are one of the leading accountancy firms in Kilburn Park. As we are the most trustworthy firm in Kilburn Park. Our team has the most efficient, hardworking and skillful accountants in Kilburn Park. Our professionals want to become your support system for helping you to outshine accounting and financial activities.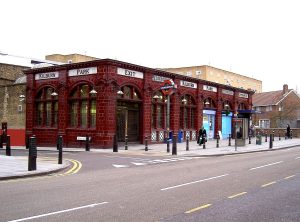 Miranda Management and Accountancy Services Limited have a wide range of big and small clients in Kilburn Park. If you are planning to start your business then we can help you out with the company formation to company registration to company house to other compliances. If you already own your business then we can help you out with the Taxation, tax filing, tax return, VAT, employee payroll, profit and loss statements, bookkeeping and every small and complex issue related to accounting. And if you want to expand your business then we can help you out with the company registration, budgeting, forecasting, investment planning, mortgage planning and many more.
We have a large scale of clientele from small to large from various industries. So, our accountants have good sound knowledge in Financial Management and Accounting Management. Now you can relax and focus on other aspects of your business. And your accounting needs will be solved by our accountants. You just drop by our office at any time. Just give us a call and we will be there to help you out from your problem.