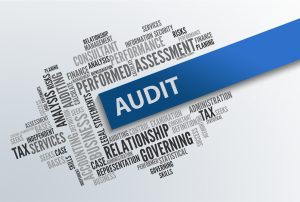 Giving your business an internal SWOT analysis
As we all know, all the businesses are having certain loopholes, which needs to be found through proper assessment and then removed in order to save the business from being further damaged. These loopholes should be found at the initial stages of your business so that your company do not suffer much as it starts to grow.
Every business should rely on regular audits to ensure timely detection and successful removal of the problematic area. Required or not an audit is mandatory for every company, even the number of competent auditors is decreasing because lesser companies are required to have a statutory audit.
The benefits of having a regular audit
Here at MMAAS LTD, we trust audit as an effective tool to manage a business thus we carry out audits as well. To understand a company's pros and cons, we must go to the centre of the company through proper audit. The regular monthly mini audit provided by us will:
Provide you with confidence on your monthly management accounts can be trusted to help you to come up with the appropriate decisions for your business
Provide you with the peace of mind of understanding that all your business related concerned are being thoroughly examined every month
Provide you with a tailored review of your systems which will be focusing on various areas every month
Highlight the advantages and disadvantages of controls in the area investigated
Provide you with advice about ways of improving those controls
Provide you with the benefits of a team with vast amount of business experience
For your shareholders, customers, employees, suppliers, investors and finance providers, add credibility to the published information.
Help to support your rating along with the credit rating agencies
Help to prove the reliability and credibility of your figures with HMRC
We can also provide you with ad hoc particularly targeted audits, compliance audits for PAYE, VAT and many other critical areas of your business.
A monthly feedback report will be provided with a number of needful actions and recommendations. Our team will make sure all these services are completed efficiently and the process will be led by our team of qualified Chartered Accountants and Registered Auditors.
So Don't Delay and book an appointment now .
Book An Appointment Now