Accountants in Walthamstow Central
Most of the time small business or startups businesses are only focusing on the Sales, Marketing and Operational activities. Hence, they don't give such importance in Bookkeeping services. And that's why most of the companies fall in trap. This results in penalties. Bookkeeping is the first step and most important part of accounting process. Bookkeeping is the base of accounting process. A good bookkeeper records all the data and analyzes those data. After analyzing those data he/she compile those data, and make easy to understand reports. These reports are used for budgeting, forecasting and taking further decisions for your business. So, if you are searching for accountants in Walthamstow Central then Miranda Management and Accountancy Services is here to ease your problem.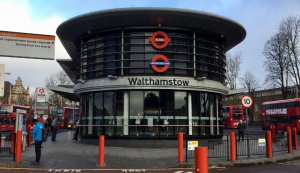 Miranda Management and Accountancy Services Team is consist of certified chartered accountants. Our accountants are specialist in Bookkeeping, auditing, Company Review, Financial statements, and so many other basic and advance accounting activities.
You can understand how important your bookkeeping service is. It is a legal requirement. If you are neglecting this then you will definitely not succeed in your business. So, just get in touch with us, we will streamline your books of accounts. So that you can take further decisions for your business.
Don't think too much. It is not too late. Just give us a call and book your appointment. Or you can directly walk-in to our office and visit our accountants for a free consultation.