Accountants in Winchester
Do you own a business in Winchester? Are you worried about your tax and bookkeeping? Are you looking for an accountant for your business? If that is so, then Miranda Management and Accountancy Services Limited is here, an independent accounting service provider firm based in London. We are specializing in bookkeeping, taxation, payroll management, company formation, and financial advisory services and so on. We are also provide advice if you are looking to startup your business or expand your business. Miranda Management and Accountancy Services is an accounting service provider firm, managed by professionals. Our team consists of distinguished cost accountants, corporate financial advisors and TAX consultants.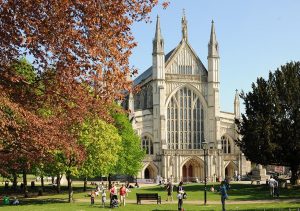 At Miranda Management and Accountancy Services Limited, we believe that selling the service is not the end. Our aim is to build personal and professional long term relationship with each client. We offer a wide range of accounting services for all size of businesses. We are professionally committed to provide dedicated service in a cost effective manner without diluting the quality. The diversity and quality of our work is evidence of our ability to work with many different clients ranging from startups to multinational corporates. Our clients are the key team member. We listen carefully to understand their needs and integrate that information for the proper and accurate solution.
So, if you are still confused and looking for professional and expert accountants inside and out, then we are just a phone call away. Call us anytime for further discussion. Our executives will be there at your doorstep for further clarification. We assure that your business is our responsibility. So, join hands with us and see the result in first hand. We can assure you that your finances are in safe hand.