Accountants in Redbridge
Are you a businessman in Redbridge? And are you solely handle all the core areas of your business? If both the answer is yes, then you must know that how difficult it is to handle a business. You cannot run a business solely. As a businessman you can take all the decision for your business. But to run a business in this competitive market you need professional guidance and advice. So, if you are searching for Managers for different verticals then MMAAS can help you with the auditors in Redbridge.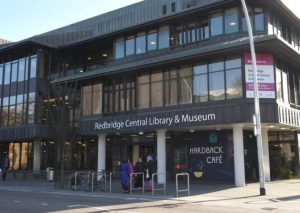 MMAAS is stands for Miranda Management and Accountancy Services, is an accountancy firm based in London. We provide services include recording, reporting and analyzing financial transaction of business and individual. That means we are providing tax services for business and individual, Payroll, bookkeeping, financial statement services and so on. Apart from that we are also providing consultation services to our clients. We can help our clients in investment planning, financial Planning, budgeting, forecasting, mortgage planning and so on.
Miranda Management and Accountancy Services is one stop destination for all your accounting needs. Our accountants in Redbridge are proactive, friendly and dynamic in nature. So, they are always a step ahead to assist you before you ask for a help. So, don't hesitate to get in touch with us any time over a cup of coffee. We are waiting for you to be a part of our MMAAS family. Our doors are open 24*7 for you. So, don't wait much. Just give us  a call and book your appointment absolutely free.