Accountants in Totteridge & Whetstone
If you are a small business owner and just focusing on the revenue then you are wrong. A business is not only about the revenue generation. It is also about how to manage your finance. Most of the times the owners are so focused on the sales, they forgot about the other aspects of the business. To start business finance is important. Simultaneously keeping those financial records are also important. If Finance is heart of any business then bookkeeping is the heartbeat. Bookkeeping is a legal requirement of any business, irrespective of industries, region. Without bookkeeping you cannot understand your financial health. So, you need professional auditors in Totteridge & Whetstone.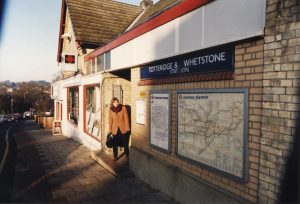 When you require any kind of accountancy and financial services, here Miranda Management and Accountancy Services comes into the picture. Miranda Management and Accountancy Services have a team of certified chartered accountants in London. Who are experienced professionals and have in depth knowledge in accounting. They are working with various large organizations, so they know the market trend. They can help you with the proper investment planning, how to manage your book of accounts, your payroll, HMRC compliance, Tax Filing and so on.
We are the one stop destination for all your financial and accounting needs. You can trust us. Your data will be safe with us. That's we are known as the most trusted accountancy firm in London.