Accountants in Chancery Lane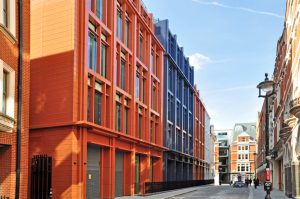 To run a business smoothly there are lots of things needs to be done. And it's not easy to manage the entire task in a single hand especially the accounts department. Each territory you entered will have its own accounting challenges and London is no different. Working with our local auditors in Chancery Lane can help you to overcome your challenges.  So, we Miranda Management and Accounting Services Limited provide you one stop solution for your business. We will help you to head towards the Success.
What do we do?
We are a London based accounting firm providing value through high-quality service. MMAAS Limited enables you to analyze the market trend and gives you proper guidance and solution to invest your hard own money through a proper channel. We cater all your accounting needs such as Bookkeeping, payrolling, auditing, Taxation, Company Registration, and much more under one roof.  So, we are just a call away. Then, what are you waiting for? Don't ponder, just give us a call or come down to our office for free consultation.
Our Mission:
Our friendly accountants in Chancery Lane have extensive experience in this field. So, they are well aware of the market scenarios and upgrade their skills accordingly. We are proud to be one London's renowned accountancy firm. Our aim is to furnish all accounting services to all size of businesses as well as individuals. Our Client is our family. Thus, we take care of all our clients.